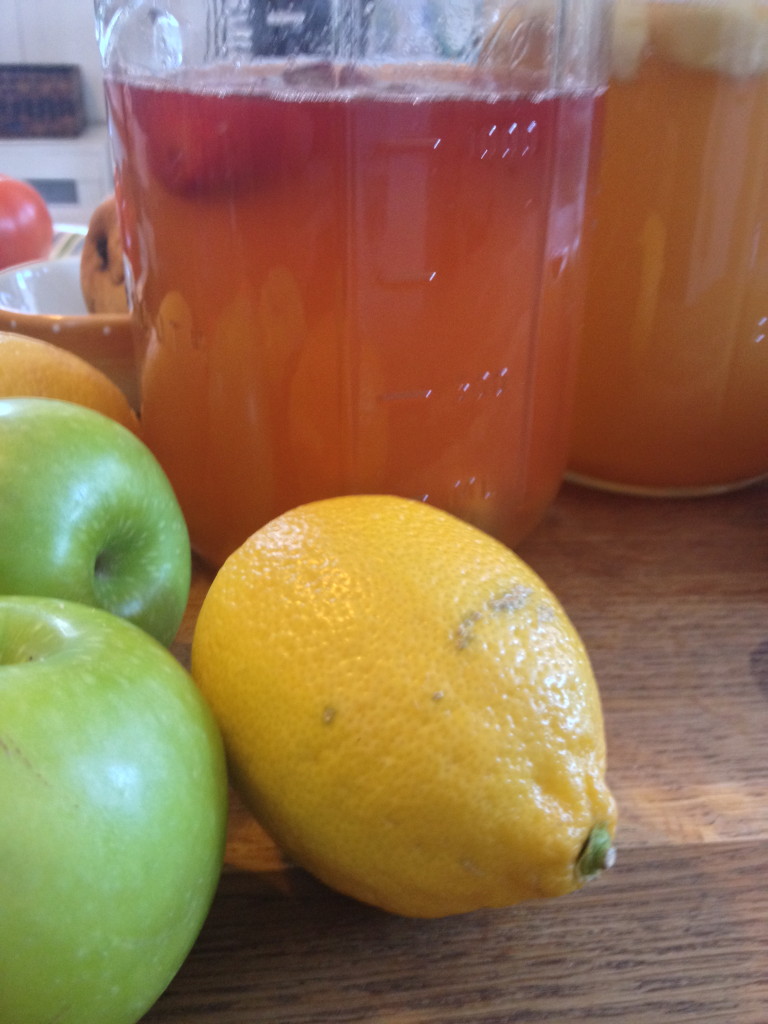 Pour the fermented kombucha (finished first brew) into jars,always leave a few cups left in your continual brewing.
Add any juice, herbs, or fruit you may want to use as flavoring, leaving about an inch of head room in each Jar.
I add 1 tablespoons of organic sugar to promote more fizz like soda.
Place lid and let sit in room temperature for 24hrs.
Once 2nd brewing is over you can strain and add to bottles and refrigerate. Refrigerate to stop fermentation and carbonation.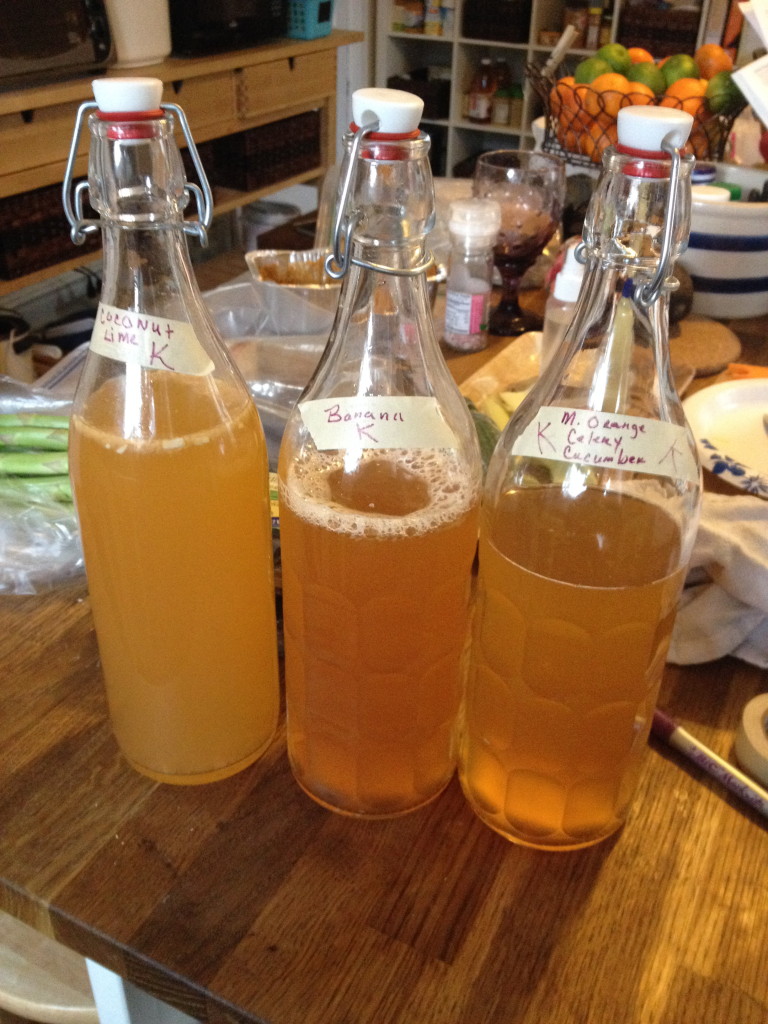 Feeding the mother:
1.Remake the Tea Base to feed the mother: Boil water and add tea bags. Remove from heat, remove tea bags, and stir in the sugar. Then allow to reach room temperature. Once cooled poor into you continuous brewer to feed the mother.
2. You can now start doing the second brewing every other day. Repeat steps 1 and 2 everytime you harvest your kombucha.
3. If you need a break, you can let the mother sit in the reserved tea for a few days and for an elongated rest move the jar to the refrigerator to make her hibernate.
Find out more about Kombucha:
To Your Health!!