About Us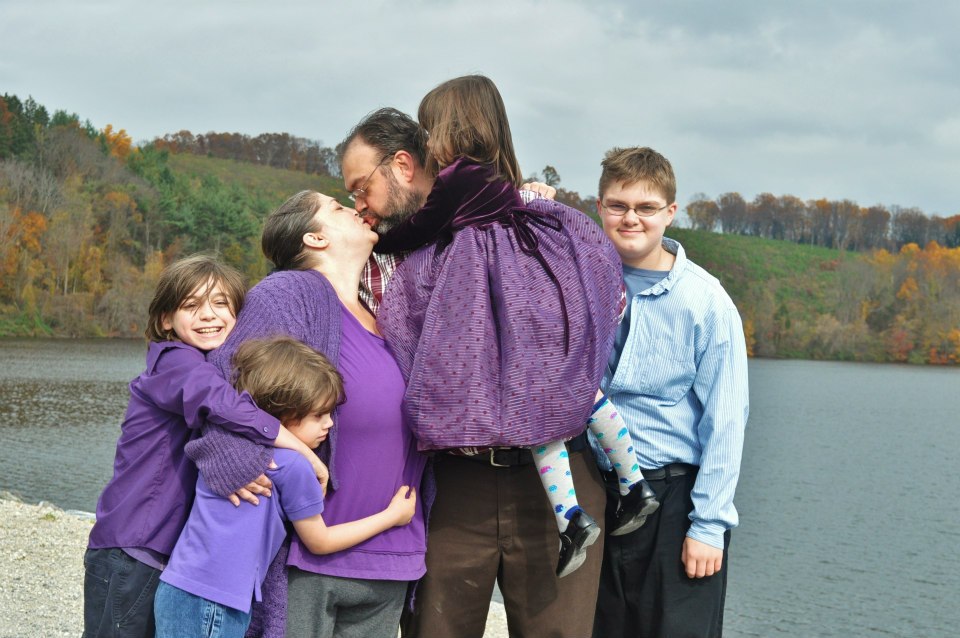 I am creative, loving and excited about life! I am a woman who has the courage to be HAPPY! I am a very lucky wife and mother who is deeply loved by a great man and wonderful children. I have had the most wonderful experience being married for over 16 years. I, at one time didn't believe in marriage, but I am so glad that I took a chance and listened to my heart! I am the kind of person who gives 100% and that includes to my marriage. My reward has been a wonderful and magical relationship that is fulfilling in every aspect. If granted a wish, I would only ask for more!!
Growing up on the top of Sunshine Mountain in PA, I spent my time in the woods. I lived in my own imaginary world I called World's Beginning. I loved living amongst the fairies and I lived to frolic in the trees. My cousins and I spent hours in our tree houses by the creek. I grew up with finding ways to invent new things to play with. I remember at the age of 8 or 9 making my own fashion dollhouse. I was always making something.
I loved kids and there was never a short supply in my big and extended family. I went off to college to follow my art ability but my heart always wanted to be a nanny. My mother grew up with one and I love those stories she told me about afternoons at the beach with her sisters and the nanny. I followed my dream and in 1991 I went to The English Nanny and Governess school.

I had many wonderful years live that dream being the enchanted Nanny I always dreamed I would be. Years later I found a Prince among men and married him. We started our family in 2000 and now have 4 beautiful, wonderful children for me to create for and dream with. I am now a happy housewife, SAHM/Homeschooling trying to find ways to bring that same enchantment to my children and yours. I hope you enjoyed the time you spend with me here .I hope you looking into our cupboard and find something to take home.I think you will find that our items take you back to you own magical childhood. Keep that feeling and take something home with you.
To find out more about The English Nanny and Governess School:
http://www.nanny-governess.com/home.html
About the Artist:
When Beccijo was 11 years old she picked up some oil pastels and began to draw everything she saw with her eyes and in her imagination. Her parents saw her talent and signed her up for Art Class at a local Art Studio. She received many Gold Key Awards and donated many of her art works to charity for auctions. Beccijo sold her first painting when she was 17. She went off to study Art at college and was awarded, The Most Outstanding Student of Art for 1991. Since then she has let her heart and her art lead her. Beccijo continues to draw and paint but has now found great passion for toy making and personal custom dolls painted to the likeness of her subject.
In 2008 I started getting serious about my hobby and started a shop on Etsy.com, http://www.theenchantedcupboard.etsy.com . I started out making a few wooden fairy dolls and over time have added to the collection. I now have wonderful dolls, playsets, playboxes, and wedding cake toppers. I have been featured all over the web including Nickelodeon's Parents Connect and The Knot