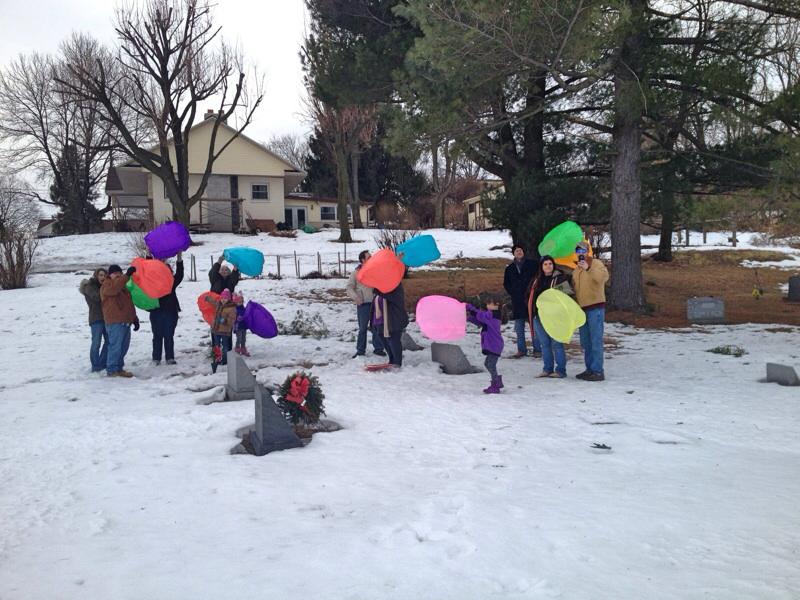 Many years ago there was a little boy who's mother died after the birth of a new baby. The father decided he no longer wanted his children, and although there were family members to take the sister, no one wanted the little boy named Tom. My mother felt that our family needed to care for this little boy. At this time there was 4 children in the family, I was not even born yet. My father told my mother that they already had enough kids ( little did he know at this point the plan God had for him (6 birth children and over 200 foster kids).
One Sunday in church the Minister asked the members if anyone would open their homes to this boy. My mother told my father that if they did not bring him home God would not bless our family. From this day on we were his family, and he was our brother. He was the sweetest big brother.  He always had time for me and I would always tell him, "You are my favorite brother."
As time went on, the State decided that Tom would benefit more from a life at Hershey School for boys; he did not want to go. Sadly, because he was not legally our family, my parents had no say in the matter. Tom did get to spend his holidays and breaks with us. When Tom was in the 12th grade he was legally of the age to decide where he would live. Leaving Hershey meant giving up all the things they could give him like a college education, but for Tom it was no choice. He wanted to come home.
I could go on writing a book about all the things that  happened in our life having Tom be part of it, but the important word here is HOME. For Tom and for us being together was home. Foster siblings were always part of my life, and I had no thoughts of them being separate or different. Some children were very broken and because of that were a challenge, but all brought a new layer of love to our family.
Tom has now passed on from this life way to soon. One thing will always be true, he will always be remembered as a member of our family, he was our brother. His memory will live on through us and passed on to our children. We loved him and will miss him. For all the misfortune in his life and for the sad loss he had that brought him to our family, I am grateful for them because they let me be part of his life. Today I got to say goodbye, I got to say I love you, my brother!
For anyone who is thinking about being foster parents, I would like to say my life was made better by the wonderful siblings that came into my life by chance. Some came to stay like Tom, and some were there for such a short time, but all made me a better person. If you open up your hearts and home, I promise you that you will get more from it then you will ever give to them.